Ron Gunter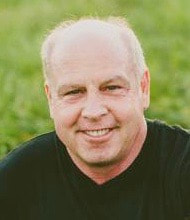 Ron Gunter was born in Raleigh, NC and graduated from North Carolina State University. Ron worked in the electric utility industry for most of his adult life. The most enjoyable part of his career was during his tenure at ACES Power. Ron worked on the real-time, hourly trading desk where he bought and sold electricity in bulk to serve Electric Coops along the east coast.

Mr. Gunter wrote the software that would monitor the amount of demand for electricity for Duke Energy during peak demand periods. When the demand reached designated levels, the system would automatically reduce voltage levels at electric substations all across North Carolina.

Ron is married to Claudia Gunter. Claudia is from Guatemala, so Ron became fluent in Spanish and loves to interpret for Nueva Generación during their trips to Guatemala. Ron loves talking to and encouraging the children in San Antonio Aguas Calientes, Guatemala. Ron is very happy and honored to serve on the Board of Nueva Generación which does so much to change and improve lives in Guatemala.